To rent a car or not to rent a car? That's usually one of the first questions we get from travelers seeking advice. The answer depends on several factors: your personal preferences, your type of vacations and your budget. This article will help you explore all the options available to you and pick the method of transportation that best fits your needs.
As a rule of thumb, if your vacation is centered on major cities and towns then the best way to get around Italy is by train. However, if you plan on exploring the countryside and small villages the best option is renting a car.
To start, it is always a good idea to map your itinerary with Google Maps. Doing this will allow you to gauge distances and travel times, as well as understand if there are any convenient train/bus connections available. You can technically reach any place in Italy with public transportation, but that might extend your travel time by a lot, meaning you would waste precious time changing trains or waiting for buses to come around.
Traveling by Train
The Italian train system is modern and efficient with high speed trains linking the major cities and with regional trains which connect smaller towns and villages. TrenItalia is the main operator when it comes to both high speed and regional trains, while Italo is a valid alternative for high speed connections between large cities.
High-speed trains require travelers to book a seat to travel, similarly to how airlines operate. The best way to save money is to book non-flexible tickets in advance, as prices go up when seats are scarce. Also, most, if not all, high-speed trains offer complimentary wifi and streaming on-board entertainment!

Fun Fact
Did you know that these high-speed trains are the fastest trains in Italy, reaching top speeds of 300+ km/h? Pretty cool!
Attention
Note that if you decide to book a high-speed train for same-day travel, you will most likely pay the full price even if there are many seats open. Book in advance to save money!
Regional trains on the other hand do not require advanced booking and prices are based on the kilometers you travel. So if you're planning on taking a regional train between towns you can buy it the same day at the same price.
Recommended Train Booking Sites
To book your travels we recommend using Omio. The benefit of using this platform is that you can compare train times and prices from both Trenitalia and Italo, as well as keep your ticket details all in one place – directly on their app. Alternatively, if you prefer, you can purchase tickets directly on the operators websites – Trenitalia & Italo.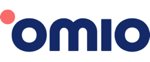 Attention
To use your tickets you can collect them from the self-service machines found at all the main train stations in Italy (recommended) or you will need to quote your booking reference to the officers on board the train.
Renting a Car
If your itinerary takes you away from the beaten path, then renting a car might be the best option for you. Driving in Italy is not as crazy as the stereotype claims! With some planning and preparation you can explore Italy quite easily by car. If you decide to opt for a rental car, there are a few things to keep in mind.
Driving in large cities like Rome, Florence and Milan is not advisable for many reasons. Parking can be hard to find and very expensive; traffic can be a nightmare; and historic districts have ZTL zones (Zona Traffico Limitato) where access is monitored by cameras and only allowed to residents – beware of steep fines (80€+ per access!).
In order to drive in Italy you are required to have an International Drivers Permit – you can obtain one in your home country quite easily and at minimal cost.
Italian cars are mainly equipped with stick or manual shift, so if you are not comfortable with shifting gears manually you have to explicitly request a car with automatic transmission. These cars are not always available and come at a premium, so make sure to request one when booking.
Renting large cars might be nice and comfortable, however smaller cars can make your life so much easier when it comes to parking and driving on narrow roads, as well as saving you some money on fuel.
All major Highways in Italy have tolls and can be pricey. To travel from Rome to Florence, for example, the typical toll is around 20€. However, they are very well maintained and have nice dedicated service stations. For traffic and road conditions on the highway network you can also check the Autostrade website.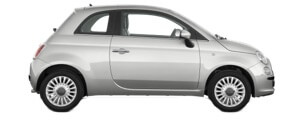 Recommend Car Rental Sites
There are many venues available online to book a rental car, however we recommend using RentalCars.com. They are a trusted platform and they search all providers to find the best car rental deals in Italy as well as also offering 24/7 support for peace of mind.

Flying within Italy
Traveling by train and car are usually the best ways to get around Italy, however if you are planning to travel very long distances or want to visit the islands of Sicily or Sardinia, flying might be a better solution for you.

Within Italy and Europe there are many low cost airlines that make flying very appealing and budget friendly. The easiest way to search for flights is to use Google Flights.
If you prefer to have all of your flight bookings in one place, we recommend using Expedia. Needless to say, Expedia is a very reputable site and ranks #1 in many countries for travel bookings, including Italy. Alternatively you can also book your flights through Skyscanner. Remember to set alerts for those routes you want to fly and book early for the best fares.

Need someone to run your ideas by? Have an idea for an itinerary but don't know how to make it fit together or what the best solution is? Or do you simply want a curated food & wine adventure?
Contact Us!