A Unique  Method to Learn Today's Real Life Italian Language
What makes Italian Online different?
Our focus is teaching Italian to English-speaking students, so when we explain Italian grammar, vocabulary, pronunciation, we use English so you can easily follow and understand us. 
Switching from English to Italian takes time – your brain needs to get retrained to process the Italian language logic. We believe conventional methods go way too fast. We offer a much more gradual approach – one that is not overwhelming, does not assume you are a grammar expert and gives you plenty of practice.
In the end, we study the language so we can communicate and interact with Italians. To do so, we need to study an Italian that is relevant and modern, and build up the confidence to interact in day-to-day conversations.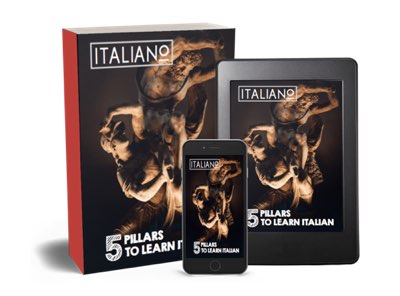 HOW IT WORKS
The Italian Online Method
Today's Italian is not the same as the one taught in most language courses and books available out there anymore. We developed a free learning guide to accompany you in your learning journey. Studying the right material is important, but so is remaining motivated and reaching the finish line. Ours is a modern and relevant approach to learning today's Italian. See it for yourself.
ITALIAN EBOOKS
Learn Italian your way, wherever you want and especially when you want!
Our eBooks are designed exclusively for Italian language learners and although the language is simplified, the stories are well written and above all engaging. The text is accompanied by a vocabulary section to help you with the most difficult expressions, as well as a contextual notes on typical Italian expression,  places of interest, and and lots more…
ON ALL YOUR MOBILES, TABLETS, MACS OR PCS
Also available on: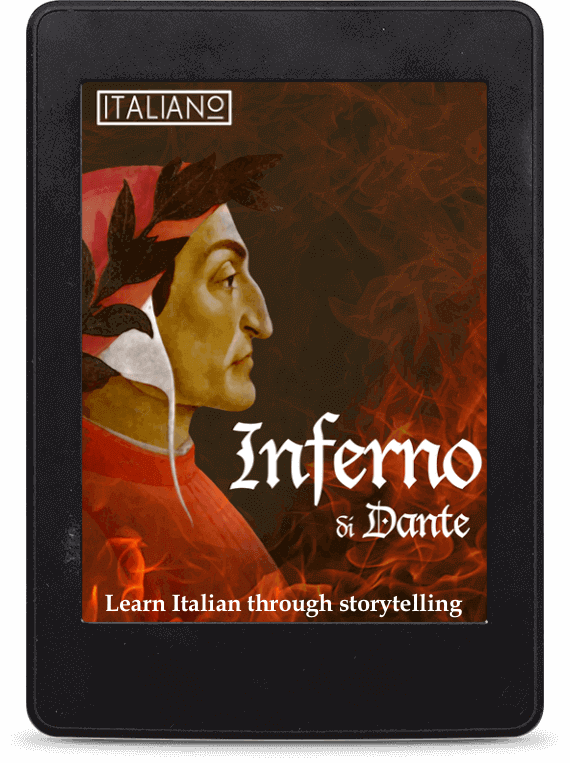 "I love reading the Italian Short Stories on my commute to work! I've been learning so much without even realizing it!"
"It's easy to get absorbed in the stories and next thing you know, you learn new Italian expressions and cool things about Italy"
"Despite having studied Italian in college I had a hard time understanding modern Italian. After discovering Italian Online I was able to become familiar with the real spoken language and now I'm filled with confidence! Thank you Italian Online!"

SAFE AND SECURE
Our site uses industry leading secure SSL and Stripe to process payments.

100% MONEY BACK GUARANTEE
Use our products for 180 days. If you don't feel like they have worked for you, we'll refund you.

HAPPY CUSTOMERS
Our students really like our material. We have no doubt you will too.
Your first Italian Short Story eBook is on us!

Download one of our Italian Short Stories and see how different and efficient our eBooks are.
Available in Kindle, ePub and PDF format, so you can access it on all of your devices – iOS, Android, Mac and Windows.
"Il Gatto con gli Stivali" full eBook with Vocabulary and Notes included