The best way to improve your Italian! Wherever you want and especially when you want!
Our eBooks are designed exclusively for Italian language learners and although the language is simplified, the stories are well written and above all engaging. The text is accompanied by a vocabulary section to help you with the most difficult expressions, as well as a contextual notes on typical Italian expression,  places of interest, and and lots more…
ON ALL YOUR MOBILES, TABLETS, MACS OR PCS
Also available on: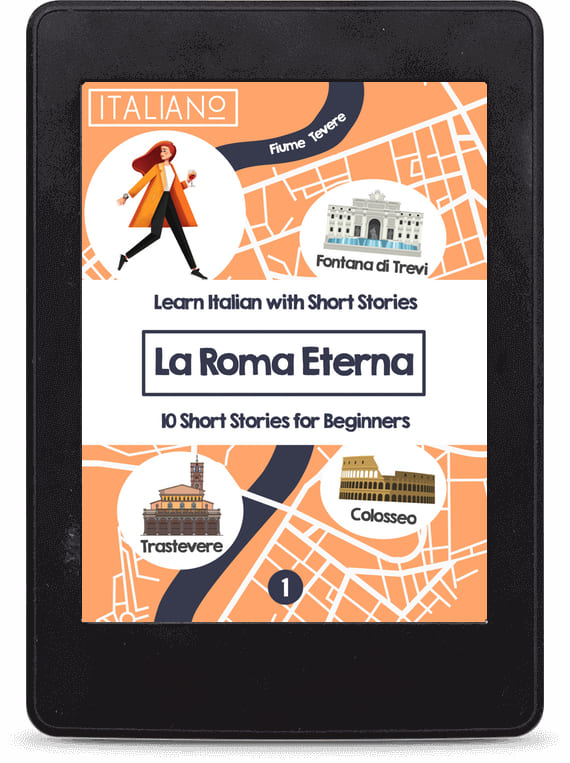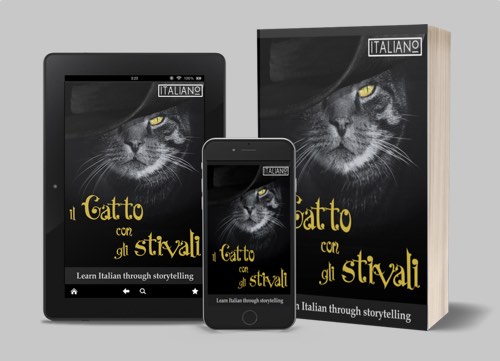 Tired of apps and textbooks? Try one of our Italian Short Stories. Explore Italian cities, learn about Italian culture and learn the actual spoken language in a fun and effortless way!
Your first Italian Short Story eBook is on us!

Download one of our Italian Short Stories and see how different and efficient our eBooks are.
Available in Kindle, ePub and PDF format, so you can access it on all of your devices – iOS, Android, Mac and Windows.
"Il Gatto con gli Stivali" full eBook with Vocabulary and Notes included